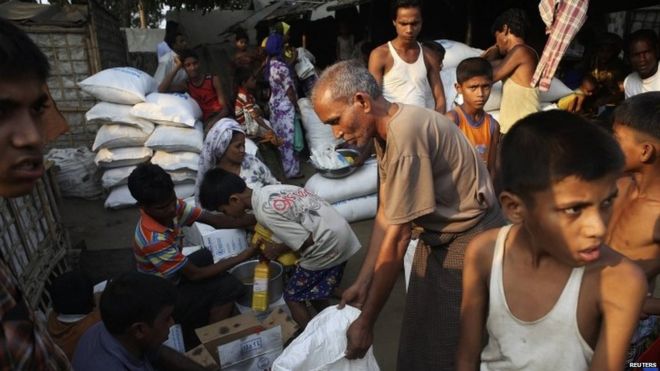 Displaced Rohingya Muslims receive food, medical aid
As Rohingya Muslims face uncertainties as they flee the violence in Mynamar, Aid agencies are deploying resources as the refugees flood into camps in Bangladesh.
The United Nations has appealed for aid to deal with the humanitarian crisis as an estimated 300,000 fled Rakhine state after Myanmese military began a campaign against what it says were rebels.
The UN says the wave of hungry and traumatised refugees shows no signs of stopping, overwhelming agencies in the Cox Bazar region where hundreds of thousands of displaced Rohingya uprooted by previous conflict in Myanmar's Rakhine state were sheltering.