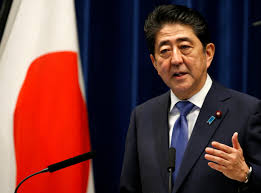 Japanese PM dissolves Parliament's lower house ahead of general poll
Japanese Prime Minister, Shinzo Abe has reshuffled his cabinet, dissolving parliament's lower house as he seeks a mandate to stick to his tough stance towards a volatile North Korea and rebalance the social security system.
Abe, whose ratings have risen to around 50 percent from a dismal 30 percent in July, is gambling his ruling bloc can keep its lower house majority.
That is even if it loses the two-thirds super majority needed to achieve his long-held goal of revising the post-war pacifist constitution to clarify the military's role.
He says his goal is for his coalition to retain a majority in the chamber.
But his calculations will be tested by the upcoming conservative party led by popular Tokyo governor Yuriko Koike.