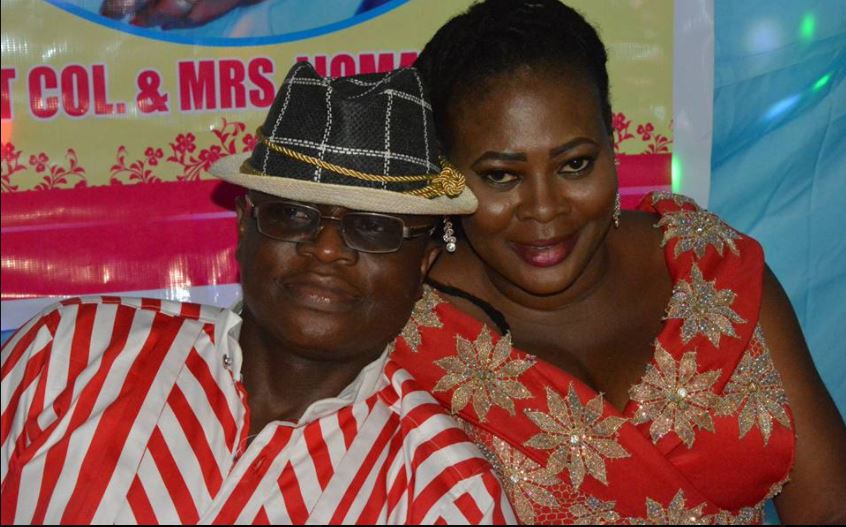 Linda Omal Wife of Lt. Col. Ijoma ijomanta, celebrates husband's birthday
It is a great celebration for the amazing mother of two and wife of Lt. Col. I. N. Ijomanta, as her husband celebrates his birthday today. Having known each other for years, Linda a fashion designer and movie producer had nothing but affectionate words to say to her loving husband from her daughter and son.
Read her love words below:
To my best friend, my no 1 fan, my best critique. The person that makes me laugh, makes me cry. The father of my children. My husband of life. 
It's your birthday and I've been thinking about the 1st day you walked into my life. The fun we have had together. How far we have come. 
As I think of our life together, I might not know what the future holds but I know that you are the angel God sent to watch over me. 
Today, I kneel before the Almighty God and ask him to keep you for me. I ask him to give you good health. To give you a blessing so big that you'll know it has to be from God. I ask him to shield and protect you from the dangers that come with your work. I ask for wisdom and guidance for you to be able to lead us and the people under you aright.
Most importantly I ask God to give me the grace to be a good wife to you.
Words cannot express how much the children and I love you.
Happy birthday Sweetie.
Did I hear an amen from you? Congratulations sir!