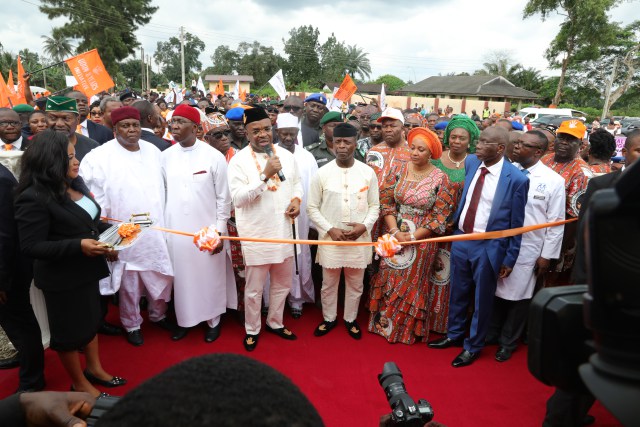 Vice President Yemi Osinbajo has assured the people of Akwa Ibom State of the Buhari Administration's commitmentto a strategic partnership that would engender the development  of Akwa Ibom State.
He said  provision has been made in the budget of the Nigeria Ports Authority to support the State in the development of the Ibom deep sea Port at Ibaka.
Osinbajo disclosed this at the States 30th anniversary .
State House Correspondent Mariah Oasehinde reports that Vice President Yemi Osinbajo arrived the Akwa Ibom International Airport on Saturday to a rousing welcome from the citizens of the state
After commissioning of the projects, Yemi Osinbajo moved straight to the Godswill Akpabio International Stadium which was filled to capacity with  people defying the heavy down pour  to display to the Vice President, the rich culture of the state.
Vice President Yemi Osinbajo who was quite impressed with the developments in the state  implored  governor  Udom Emmanuel  not to relent on his firm and dedicated leadership style
Osinbajo urged the people to collectively make the sacrifice to establish unity in all parts of the country, stressing that peace was the foundation of enduring prosperity.