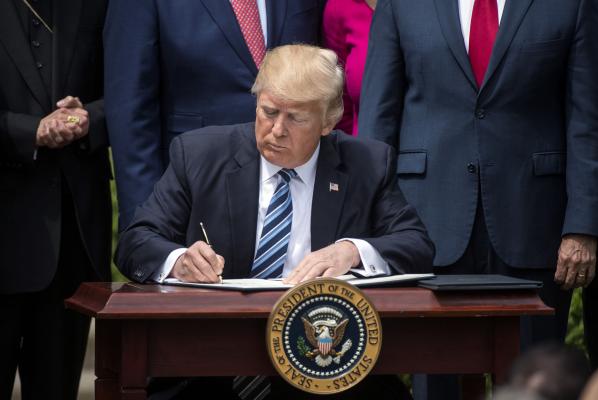 Trump signs new sanctions against North Korea
President Donald Trump has signed a new order boosting sanctions against North Korea.
He singled out the North's textiles, fishing, information technology and manufacturing industries.
The sanctions target firms and financial institutions conducting business with Pyongyang. Trump also said China's Central Bank had instructed other Chinese banks to stop doing business with Pyongyang.
It comes less than two weeks after the UN approved new sanctions against the country over its latest nuclear test.