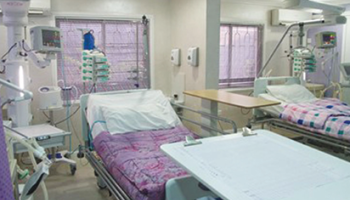 Here's what South African Minister of Health has to say to African leaders about Health Tourism
The growing culture of seeking medical care outside the chores of their countries has caused South Africa's Minister of Health, Aaron Motsoaledi, to reprimand African leaders saying the habit is creating shooting up health expenditures. This is especially as their citizens have to use dilapidated health facilities at home.
Delivering a speech during a regional health dialogue organised by the World Health Organisation in Victoria Falls, Zimbabwe, the Minister said:
"I have said this before and I will say it again: We are the only continent that has its leaders seeking medical services outside the continent, outside our territory,"

"We must be ashamed of that. This is called health tourism. We must promote our own," he added.
Some of the leaders widely known to have engaged in this and even reported on foreign media include President Muhammadu Buhari, Zimbabwe's Robert Mugabe, Angolan leader Eduardo dos Santos, Benin's Patrice Talon and Algeria's Abdelaziz Bouteflika. Nigeria's president, Mr. Buhari is known to have spent the highest number of days abroad during a single medical leave as he recently returned to Nigeria, after spending 103 days receiving treatment for an undisclosed ailment. He had been away for 50 days early this year between January and March.
In June 2016, he was suddenly flown to London, where he spent several weeks treating what the presidency said was an ear infection.
The president also failed to comment on the state of the country's public health while addressing the country upon his return. He has also been criticized for going against his campaign promise of halting medical tourism if elected.
The president's media aide, Femi Adesina was reported as saying that "the president is committed to uplifting the state of the country's healthcare system."
The battered state of health services across the continent, which has barely improved despite decades of complaints, has been adduced for the leaders' medical tourism.
In 2010, the average amount spent on health in African countries per person was $135 compared to $3,150 in high-income countries, a WHO report found.
Punch