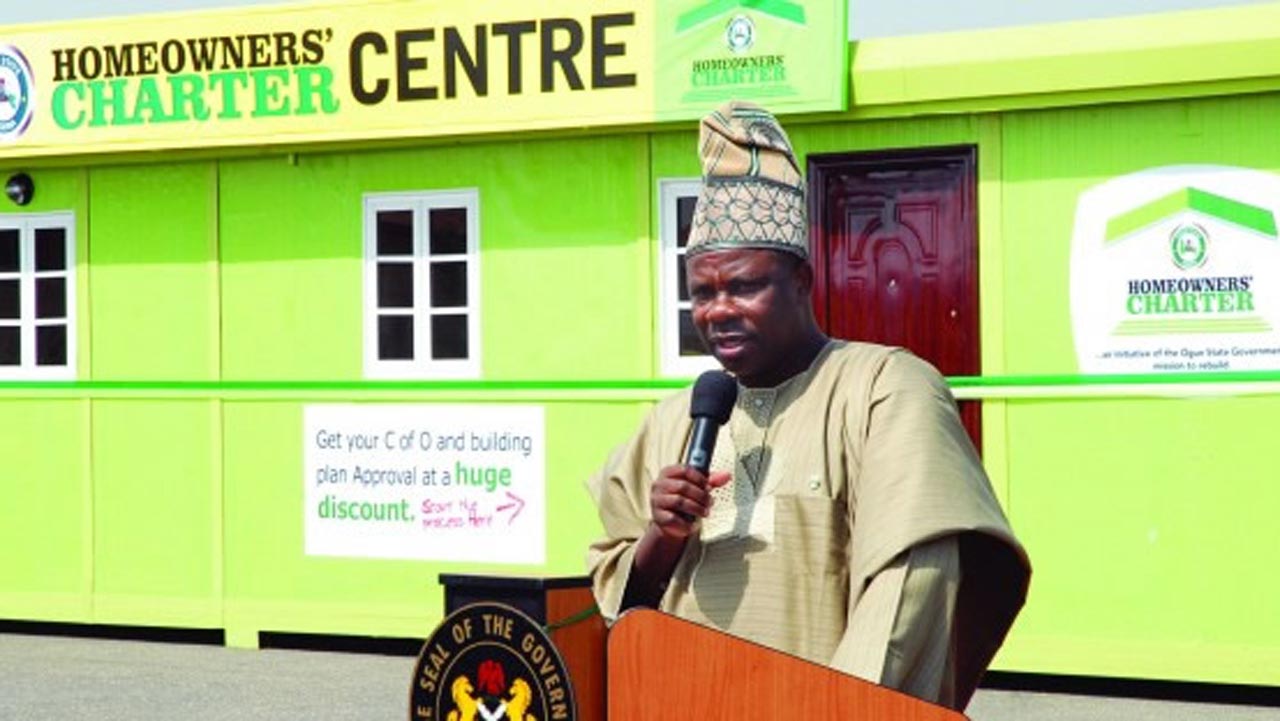 Representatives of the Ogun State Governor have hinted that about Seventy Percent of qualified applicants of its Home Owners Scheme, have collected their certificates.
The Commissioner for Housing in Ogun State, Oluwasegun Abiodun and the Finance Commissioner, made this known during the distribution of Certificates of Occupancy to five hundred beneficiaries of the Home Owners
Scheme.
While explaining the process, the commissioner for Finance said about one hundred and forty eight thousand applied and after the processing, only seventy thousand qualified for the programme and out of seventy thousand, close to thirty eight thousand applicants have received their title documents.