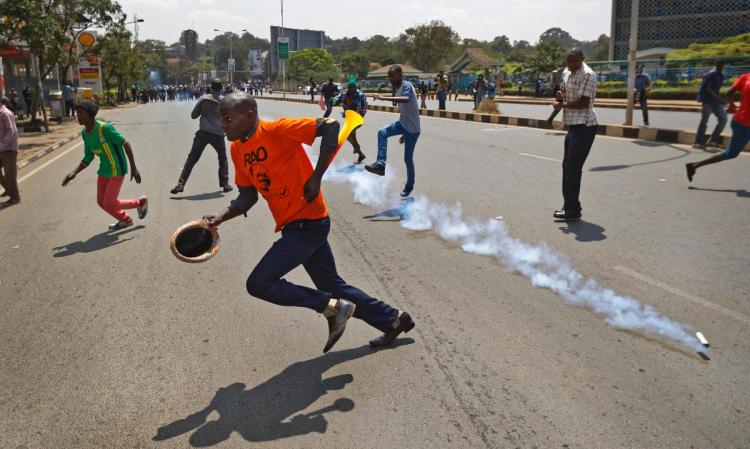 Kenyan police teargas protesters two days to election
Protests continue in Kenya as presidential election re-run nears.
Police fired tear gas at demonstrators who gathered on Tuesday to continue their demand that the election board be reformed before Thursday's poll.
President Uhuru Kenyatta on the other hand says reforms will only be considered after the election.
The opposition coalition had announced that protests will proceed daily until all the necessary changes are realised for free and fair elections.
But opposition leader Raila Odinga also said he was not calling for protests on Thursday, but that he wanted supporters to stay at home and boycott the vote.