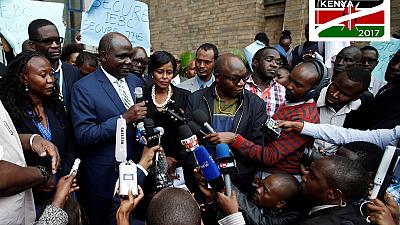 Kenya's electoral body says election will go ahead
Kenya's  Electoral Commission on Wednesday said Thursday's presidential rerun will go ahead as planned as the Supreme Court could not get a quorum to rule on a suit asking for a postponement of the poll.
But a High Court declared the appointment of returning officers and their deputies by the electoral commission as illegal and irregular.
Meanwhile, opposition leader Raila Odinga told supporters that the national coalition will transform to a resistance movement if the repeat poll goes on as planned.