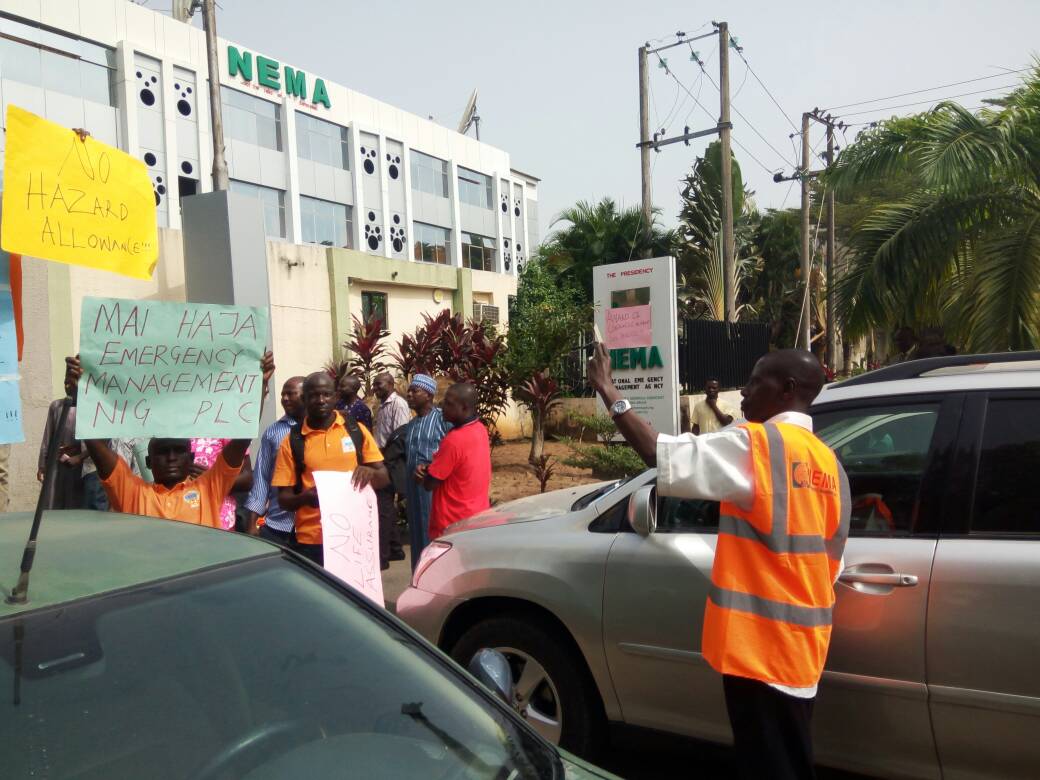 The workers of the National Emergency Management Agency, NEMA, are expected to call off their one day strike on Friday after signing an agreement with the Federal Government.
A statement signed by the spokesperson of NEMA, Sani Datti, which was issued to journalists on Friday said the Federal Ministry of Labour had to quickly wade in to resolve the differences between the agency and its workers.
The workers commenced the strike on Thursday to protest against what they described as a bad working condition under NEMA's new leadership.
Thursday's industrial action was the first of its kind in the record of the relief agency.
Workers said they had to down tools following the failure of the management led by Mustapha Maihaja to address their basic welfare needs.