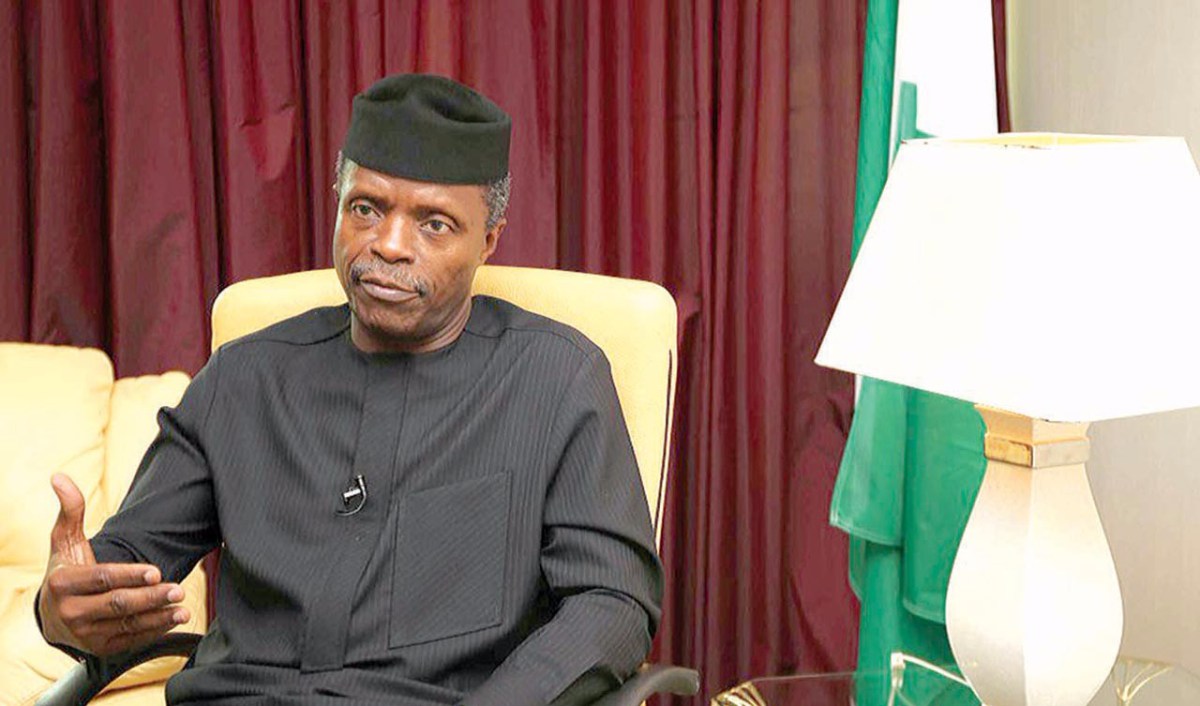 If government's partnership with neighbouring countries to ensure that the porous borders are better policed is successful, then the crime of smuggling counterfeit products into the country will soon be nipped in the bud.
Vice President Yemi Osinbajo said this when a delegation of the Manufacturers Association of Nigeria, MAN, paid him a visit at the Presidential Villa, Abuja.
Osinbajo said this will further promote the patronage of Made-in-Nigeria products and boost the country's manufacturing sector.
The association, led by its president, Frank Jacobs, presented the vice president a report on its advocacy campaign for patronage of Made-in-Nigeria products.