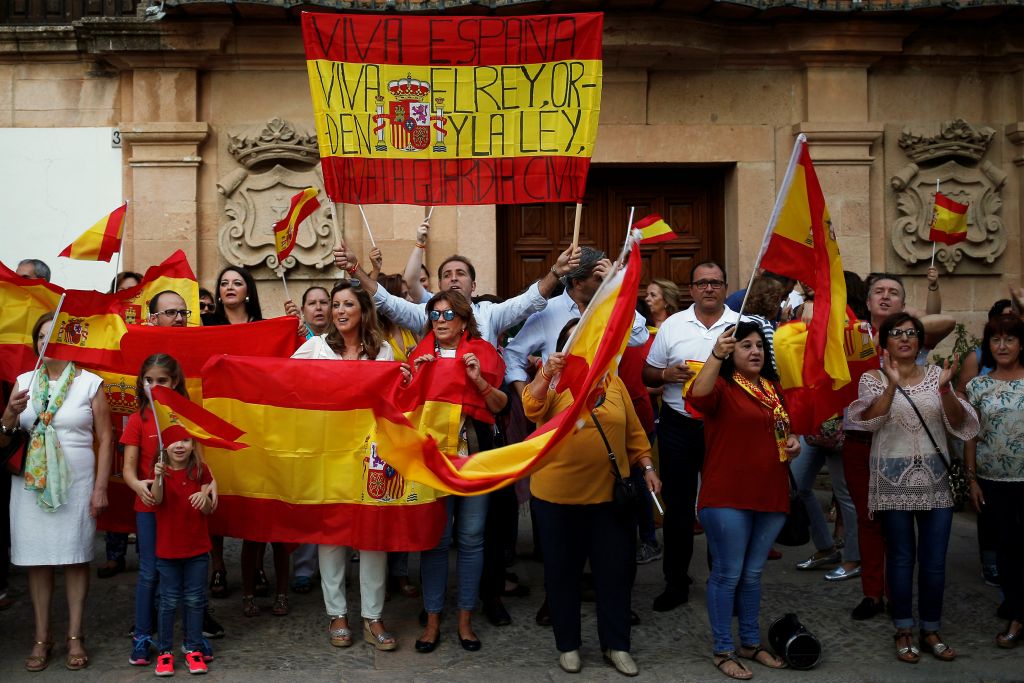 Tensions rise as Catalonia prepares to declare independence
Catalonia is preparing to declare its independence but thousands of people gathered in Madrid on Saturday in support of Spain's unity.
The wealthy northeastern region of Catalonia, with its own language and culture, has long claimed to be distinct from the rest of the country.
It held a referendum last Sunday on leaving Spain, a vote the constitutional court had banned but Catalan authorities say that a majority of those who voted supported a split from Spain.
The political stand-off has prompted calls from the European Commission for Catalan and Spanish leaders to find a political solution.