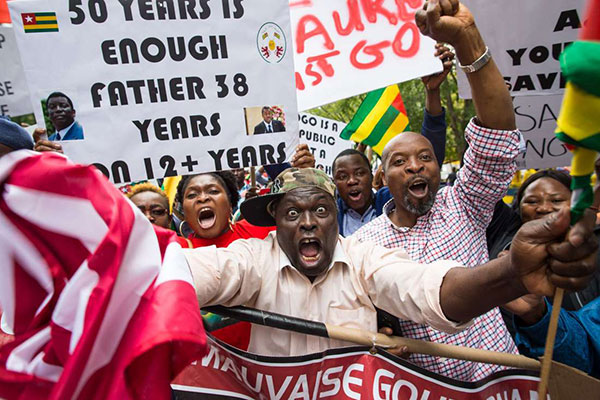 Togo citizens defy government ban, insist on end to Gnassingbe dynasty
Togo, street protests have not stopped in Togo, despite a government ban on protests asking for the end to the Gnassigbe dynasty.
Security forces in Lome used tear gas on Wednesday in response to protesters calling for an end to President Faure Gnassingbe's family's 50-year control of Togo.
Opposition parties had called for two days of anti-government protests across the small country, defying a government ban of protests during the week. Violent incidents were reported in the second-largest city Sokode on Tuesday.
Gnassingbe has ruled the West African nation since his father died in 2005 after 38 years in power. The late President Gnassingbe Eyadema passed a law in 1992 limiting the president to two terms in power, only to scrap it a decade later.