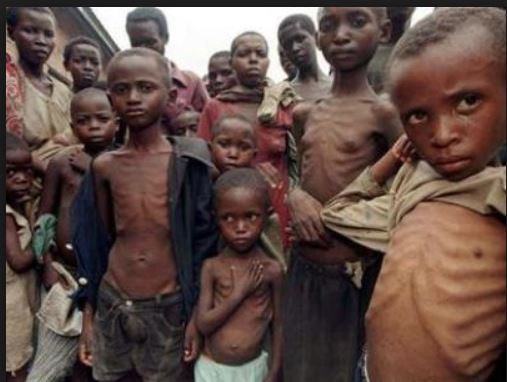 Hundreds of thousands of children in the Kasai region of the Democratic Republic of Congo (DRC) will starve to death in the next few months without emergency food aid, a UN official has said.
About 7.7 million people are on the verge of starvation in the DRC, of whom 3.3 million are in Kasai, an eastern province where 1.4 million have been forced to flee their homes over the past year after clashes broke out between the Kamwina Nsapu armed group and security forces.
More than 3,300 people have been killed in the violence.
"It's about as bad as it gets," David Beasley, executive director of the World Food Programme (WFP), told Al Jazeera on Saturday from the regional capital, Goma. "If we don't receive funds, food and access immediately, hundreds of thousands of children will die over the next couple of months."
Earlier this week, the UN refugee agency UNHCR said that about 710,000 people had gone back to the Kasai, only to "find their property in ruins and family members killed".
Farmers in Kasai have missed two consecutive planting seasons because of the violence.
The WFP has appealed for $17.2m to distribute food aid in Kasai from September to December 2017. So far, it has only raised one percent of that figure.
"We are asking donors to step up, and to step up now," Beasley told Al Jazeera.
The onset of the rainy season will increase the cost of delivery of food by up to 17 times as aid will have to be flown in due to impassable roads, he said.
"The situation in Kasai is desperate," he said. "All because of nothing but man-made conflict. And it is wrong, it's unacceptable."