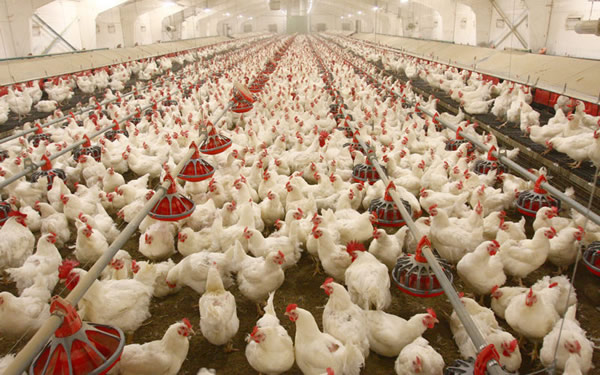 Importation of frozen foods : Nigerian poultry farmers complain of low patronage
Poultry farmers in Nigeria under the platform of Poultry Association of Nigeria (PAN), have hinted that more than two billion Naira worth of locally produced frozen chicken is languishing in Nigerian cold rooms due to lack of adequate patronage in the country.
They made this known during the 2017 Nigeria Poultry Week held in Abeokuta, Ogun State.
The poultry farmers regretted that 75 percent of chicken consumed in Nigeria are smuggled into the country and this has reduced the level of patronage and consumption of local products.
They maintained that as the smuggling of frozen foods continue, thousands of jobs have been created for the people in other countries while Nigerian youths are rooming the streets due to unemployment.
The want farmers to increase their productivity and remain committed to standard by seeking knowledge to keep them in line with global best practices.