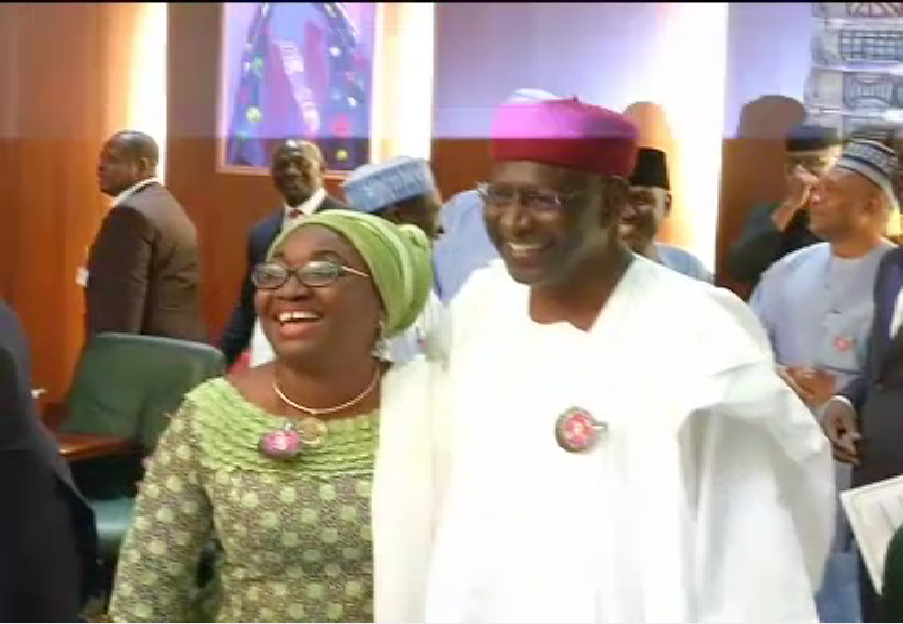 President Buhari's Chief of Staff, and the Head of the Federal Civil Service embraced publicly before the start of today's Federal Executive Council meeting.
This is exactly a week after the two top government officials engaged in an altercation at the same meeting.
On arrival at the cabinet meeting, Head of Service Winnifred Oyo-Ita went straight to Vice-President Yemi Osinbajo and greeted him.
She was still discussing with Osinbajo when Chief of Staff, Abba Kyari arrived.
All smiles, Kyari and Oyo-Ita embraced as cameramen struggled to get good shots of the public display of affection.
Other members of the council clapped for them.