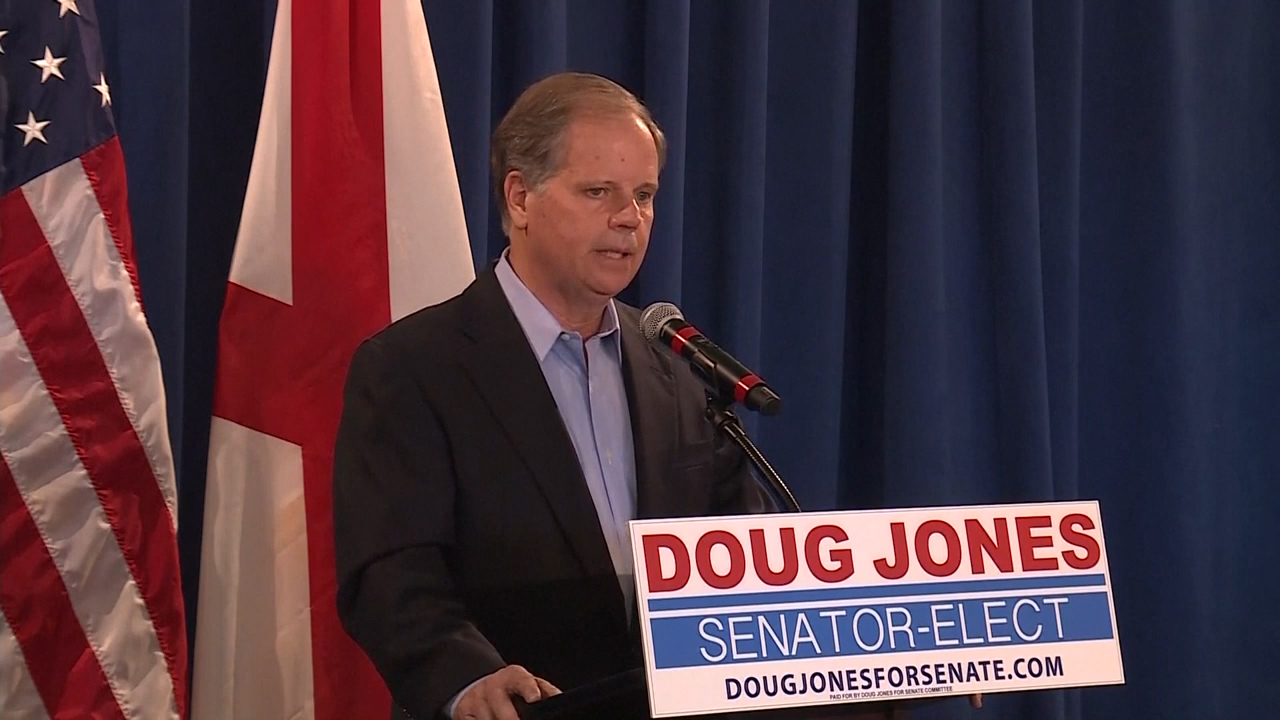 Doug Jones says it's time for healing
As Republicans seek to assess their loss in one of the most conservative states, Alabama, Democrats are reveling in their U.S. Senate victory and they are thinking that it is a sign of a good omen which could lead to a sweeping comeback for the party in 2018 elections. Jones is the first Democrat elected to the Senate from Alabama in a quarter-century.
Doug Jones, a Democrat and former federal prosecutor, won the election after a bitter campaign that drew national attention amid sexual misconduct accusations against conservative Republican candidate Roy Moore.
Jones is being humble in victory as he calls for the people of Alabama to find common ground. He affirmed that President Donald Trump called him to congratulate him on his election victory.
Trump had endorsed Moore and the loss was a stunning upset for him and fellow Republicans, narrowing their majority in the Senate to 51-49.
Meanwhile, U.S. President Donald Trump has distanced himself from Republican Roy Moore after his historic upset in a Senate race in Alabama.
Trump had backed Moore despite sexual harassment allegations, but now he backtracked, saying he was right to have supported Moore's opponent, Luther Strange, as candidate in primaries.