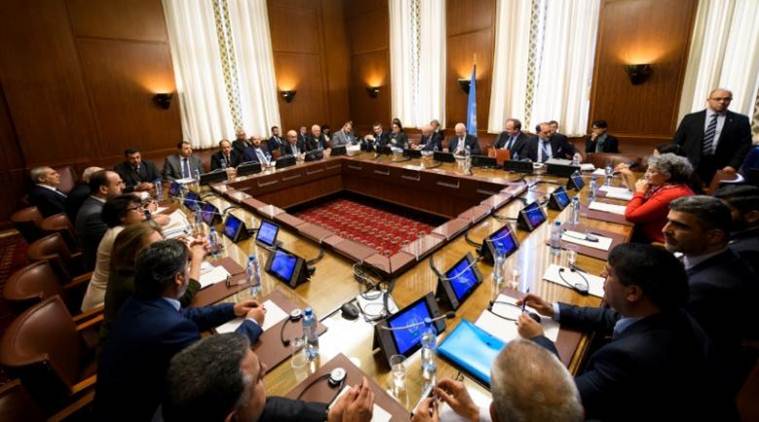 Eighth round of Syrian talks ends in Geneva with no agreement
The eighth round of Syrian talks concluded with no agreement or progress made in Geneva on Thursday night.
The UN mediated peace talks started on Nov. 28 and went through a series of setbacks. The Syrian government delegation arrived in Geneva on Nov. 29, one day after the starting date. During the two weeks' time, the government delegation went back to Syria for eight days.
The two delegations did not have face-to-face negotiations. UN Special Envoy for Syria Staffan de Mistura had seven talks with the government, 11 talks with the opposition side.
"We did not achieve. We did not achieve these negotiations, in other words, negotiations in reality at the end did not take place. The government then insisted that not wanting to meet the other side, the opposition, and insisting that they did not want even to discuss through us with the other side. The opposition side said that the government is putting a precondition," said de Mistura.
Ha said the two sides had missed a "golden opportunity" to end the crisis.
"I am being very pragmatic about the fact that I am disappointed. Because my disappointment comes from the fact that when you see the military situation going in the direction of the end, so I was expecting sufficient energy from everyone on the two delegations to ensure that we could have a beginning of a negotiation," said de Mistura.
De Mistura is still hoping to settle disputes through talks and will hold a new round of talks at proper time.
According to the UN, the six-year Syria crisis killed more than 300,000. Half of the country's population are displaced and 13.5 million people are in need of humanitarian aids. To rebuild Syria, at least 250 billion U. S. dollars will be needed.
Since 2016, eight rounds of Syrian talks have been held under the mediation of the UN. None has produced any big progress.