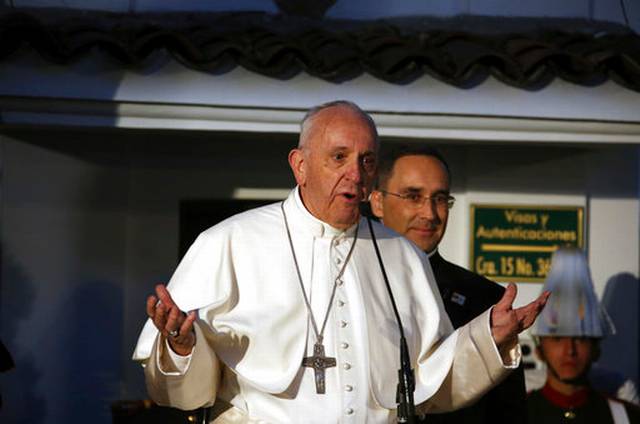 Pope prays for victims of Philippine storm
Pope Francis on Sunday (December 24) offered prayers for the population of the island of Mindanao, in the Philippines, hit by tropical storm Tembin.
During his weekly Angelus prayer, Francis asked people in St. Peter's square to pray in silence for the numerous victims caused by the storm that has so far killed nearly 200 and left 70,000 homeless in the Philippines.
The pontiff's appeal comes hours before the celebration of the Christmas Eve vigil Mass, scheduled on Sunday (December 24) at 2030gmt.