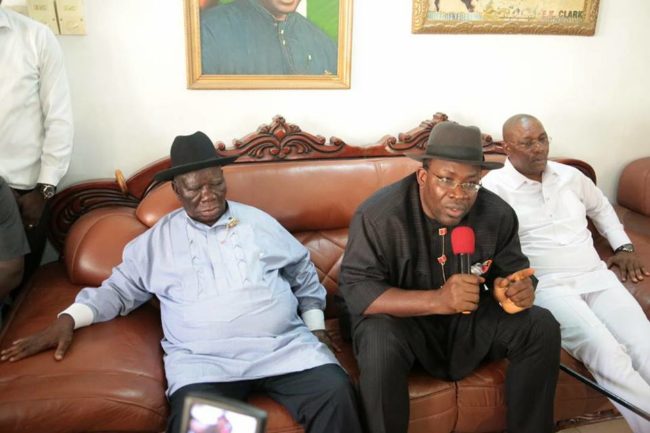 The Ijaw Nation has said it can only vote a president who has taken a stand in support of restructuring, resource control and fiscal federalism. The decision was taken in Delta State, where Ijaw leaders from the six Indigenous states in the South South met.
Ovieteme George reports that the term restructuring is gathering steam as the 2019 elections draw closer.
When the Bayelsa State Governor visited the Ijaw National leader Edwin Clark in his country home in Kiagbodo, the now very familiar word in Nigeria's linguistic space came up stronger than ever before.
The Deputy Governor of Delta State Kingsley Otuaro, Alabo Tonye Graham Douglas of River State and notable Elders and leaders from the six homogeneous Ijaw states have taken a stand on restructuring and the 2019 elections.
The Ijaw nation has vowed to reject opponents of restructuring insisting that 2019 is a referendum on restructuring.