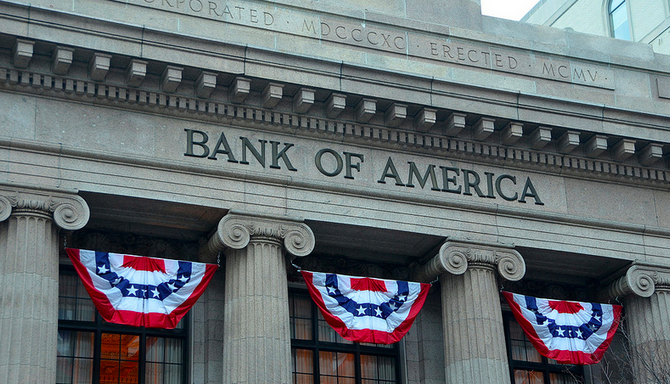 Bank of America profit slumps on $2.9 billion tax charge
Bank of America Corp's (BAC.N) fourth-quarter profit nearly halved as it booked a $2.9 billion charge stemming from the new federal tax law.
Other large U.S banks, including JPMorgan Chase & Co (JPM.N) and Citigroup Inc (C.N), have also reported charges in their fourth-quarter results because the new law requires them to reassess their deferred tax assets and pay tax on profits kept abroad.
Excluding the tax charge, Bank of America earned $5.3 billion, or 47 cents per share. According to Thomson Reuters I/B/E/S, excluding the tax charge and another item, the company earned 48 cents per share compared with the average estimate of 44 cents.
Total revenue, net of interest expense, rose about 2 percent to $20.44 billion as gains in interest income helped offset the tax charge and decrease in fixed-income trading revenue.
Trading revenue was weak for U.S. banks in the fourth quarter compared with a year earlier when investors actively changed positions around the U.S. presidential elections. At Bank of America, adjusted trading revenue fell 9 percent from this quarter last year.