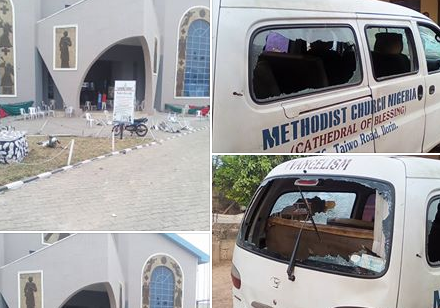 Ten suspects linked with alleged attacks on Muslims and Christians in Ilorin, the Kwara state capital during the cross over night have been arrested by the Police.
The attack left some worship centres damaged and some worshippers injured.
Correspondent Ibrahim Alege reports that the incident was said to have occurred at about 2 in the early hours of Monday around Taiwo Isale, Ilorin.
The said hoodlums were said to have attacked passersby, snatched their belongings and also molested some females.
A tear gas thrown to the venue of the Islamic gathering while trying to disperse the hoodlums led to a stampede and many of the worshipers were wounded. Vehicles and parts of the church buildings were also destroyed.
In the meantime, normalcy has since returned to the area, as the state government said the attack has nothing to do with religion.