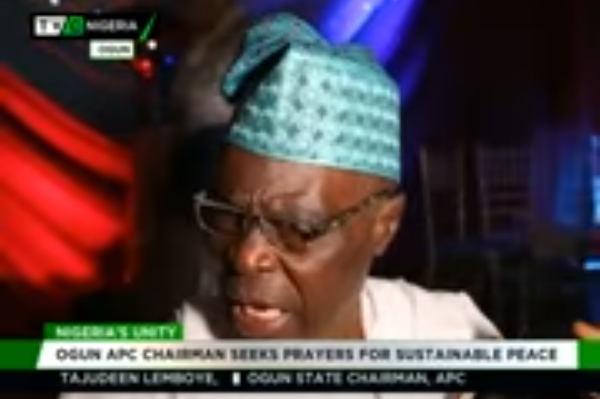 The Chairman of the All Progressives Congress in Ogun State, Tajudeen Lemboye said there is the need for continuous prayers in order to achieve sustainable peace and development in the country.
This comes against the backdrop of continuous crisis and unjust killings going on across the country.
He made this known in Abeokuta at a programme organised by a Former member of the Ogun state House of Assembly, Abayomi Hunye.
On his part, Abayomi Hunye who is also one of the gubernatorial hopefuls in the 2019 general election said Peoples welfare and infrastructural development, remain some of the areas that require serious attention.