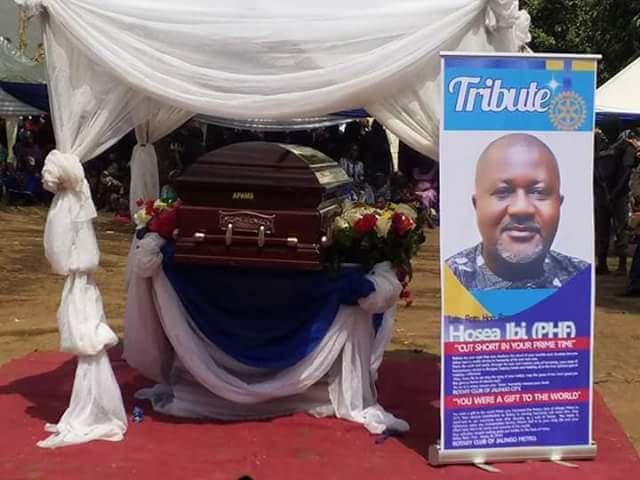 The remains of Taraba State lawmaker, Hon. Hosea Ibi has been buried in his family compound in the ancient Takum town.
The ceremony was later turned to a campaign ground for the full implementation of the anti-open grazing law by various speakers.
Gov Samuel Ortom of Benue State encouraged his counterpart in Taraba not to hesitate about implementing the law, insisting that the Benue valley is no longer safe for inhabitants due to deteriorating security in the area.
Gov Ortom lamented that the nation's security situation is alarming, calling for urgent steps to be taken to ensure the stability of the country.
He commended the deceased for his role in the birth of the new anti grazing law.
He said the people of the middle belt have been marked for elimination, stressing that collective efforts of Taraba and Benue governments would protect and eradicate the criminals.
According to him, Benue and Taraba governments would stand firm against invasion by intruders.
On his part, Governor Darius Ishaku said double standards by some leaders who fail to unite the county in crucial times is not good for the country.
Speaker of Taraba Assembly, Hon. Abel Peter Diah and Sen Emmanuel Bwacha emotionally reemphasized the need for the authorities to look into ongoing insecurity across the nation, particularly the ravaging herdsmen.
They alleged that some respected traditional leaders in the country were promoters of genocidal attacks on some communities in the country.
The burial of the lawmaker rekindled the aspirations of stakeholders in Taraba and Benue to be on the same page on the anti open grazing law, hoping that history will judge them right.