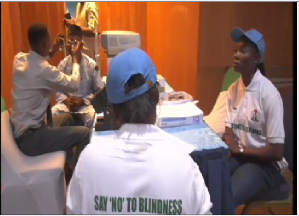 1.5 million Children between the ages of 0 and 14, who have certain sight defects, now have a chance of getting help from a comprehensive health project in Nigeria.
The project tagged "seeing is believing" aims to reduce avoidable blindness and visual impairments in children.
At the launch of the project in Abuja,stakeholders said the project will begin in 11 states across Nigeria, within the next two years.