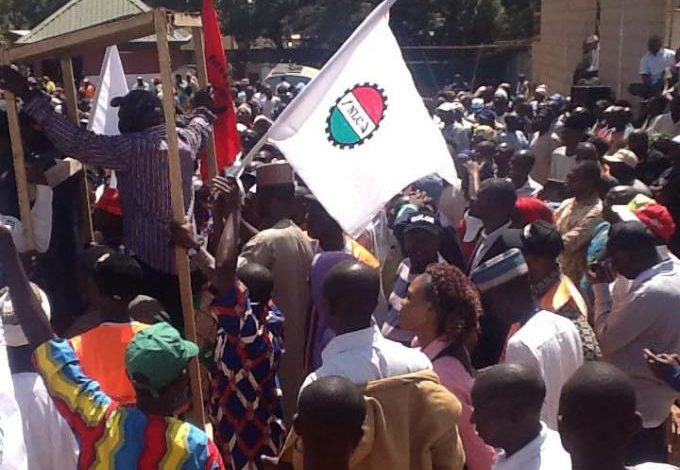 The Nigeria Labour Congress, NLC has advocated for improved working conditions and remuneration that is commensurate to their contribution to nation building.
This was their submission at an event to mark the 40th anniversary of NLC ceremony in Awka.
The workers union described their steadfast position both in military and civilian administrations as the veritable tool instrumental to the developmental programmes of government.
They however called on the political class to see them as partners that should be given it's due to function more effectively.
Addressing different unions under the umbrella of the Nigeria Labour Congress in Awka, the Anambra State Chairman NLC, Comrade Jerry Nubia commended the body for standing on the part of progress and development of the country.
He urged the political class to consider them as partners in the nation building programmes and advocate for a review of the nation workers wages to meet up with the nation current economic realities.
Delivering the Anambra State governor's speech to mark the NLC 40th anniversary, the Head of Service, Dr. Harry Udu described said Labour has remained steadfast even in the military era,
advocates that they should be commended for their efforts .
On his part the Chairman of the Anambra state Nigeria Union of Teachers, Comrade Ifeanyi Ofodile thanked governor Willie Obiano for recommending that additional 1100 teachers should be employed to boost the state learning system.
Highpoints of the NLC Anambra 40 anniversary were decoration of some outstanding workers, awards to past Chairmen and decorations of other older icon members who had contributed immensely to ensure the state Workforce get their dues from Government as and when due.