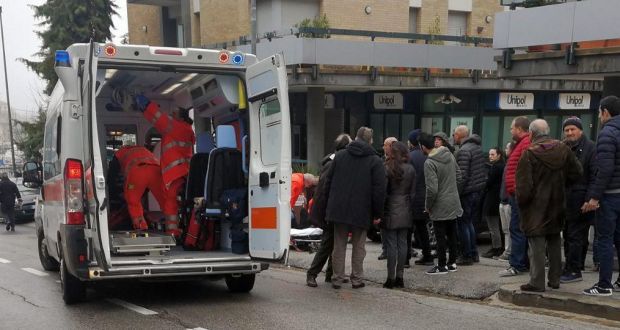 African migrants injured in Italy drive-by shooting
Several people,  mostly African migrants have been injured after a man opened fire on Africans in Macerata, Italy on Saturday.
The shootings happened just days after a Nigerian migrant was arrested in connection with the death of an 18-year-old Italian woman, whose dismembered body was discovered hidden in two suitcases near Macerata.
Local media reported that at least six migrants were shot by a man firing out of a car window as he drove around the city.
Police say the attack appeared to be racially motivated, explaining that an Italian man has been arrested..
Officials published a photo of him, with an Italian flag draped over his shoulders, being taken away by armed officers.