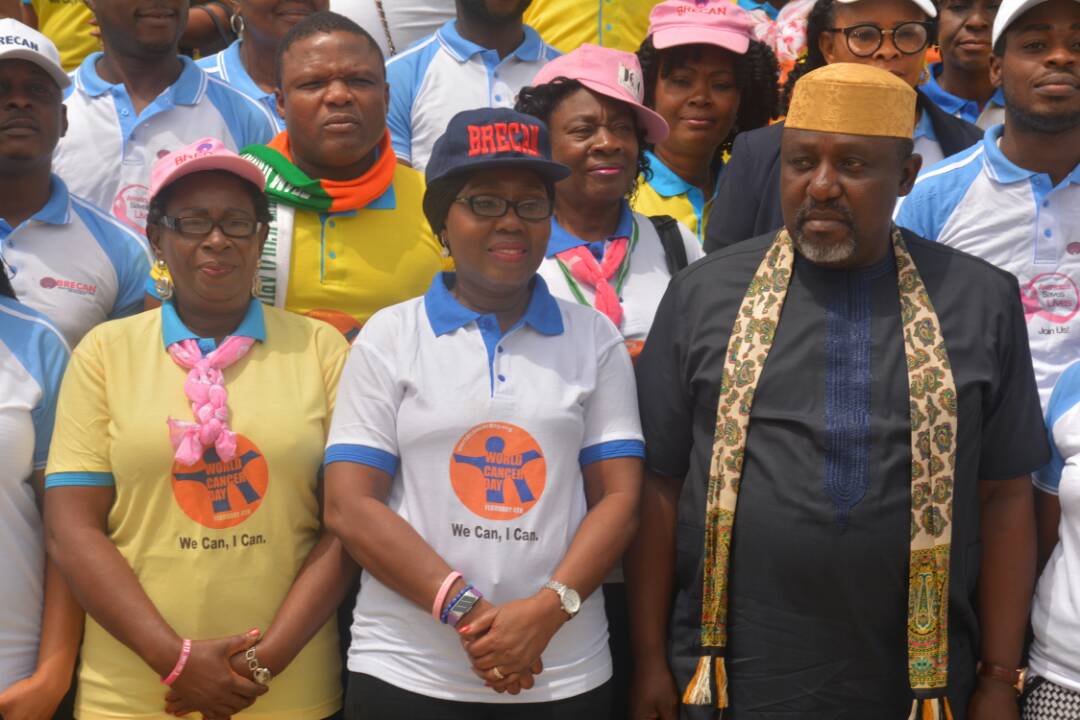 Founder of Breast Cancer Association of Nigeria and wife of the Ondo state governor, Betty Anyanwu- Akeredolu said Breast Cancer is not a killer disease as speculated by many people.
Akeredolu  who took breast cancer awareness campaign to Government House Owerri said breast cancer patients  have chances of surviving the much threatened disease if discovered at its earlier stage.
The woman who spoke out of experience advised women to always visit their Doctors on regular basis so as to know when their body chemistry has changed.
According to her,women should realise that breast cancer progresses with time and as such they should examine their breast on regular basis.