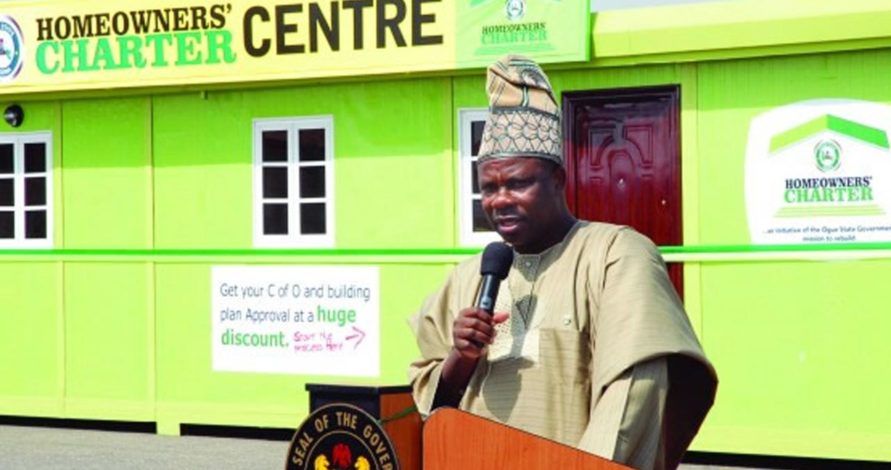 Ogun State government has appealed to home owners who applied for their Certificate of Occupancy through the Home Owner Scheme to submit their supporting documents on time in order to get their certificate before the expiration of the present administration. The Governor, Senator Ibikinle Amosun who was represented by the Commissioner for Forestry, Kola Lawal made this known while presenting approved land documents and certificate of occupancy to another 1000 beneficiaries of the scheme.
He noted that the government is committed to its promise of ensuring that all genuine applicants get their title document before the end of the current administration.
Beneficiaries commended the initiative and appealed to other applicants not to waste time with their submission of their supporting documents.