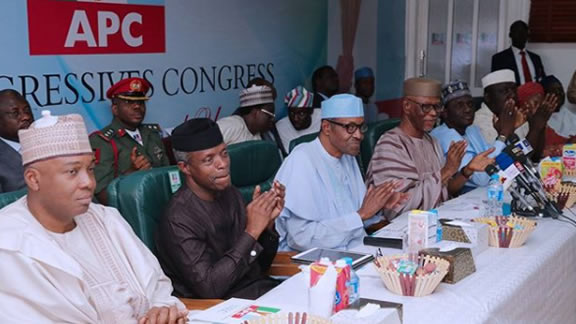 President Muhammadu Buhari has pledged that in the event where consensus is not reached on a candidate for any elective position,there will be free and fair primaries.
The president gave this assurance to party members during the All Progressives Congress, National Executive Committee meeting at the party's headquarters in Abuja.
An adoption was also reached for tenure elongation of the party executives by 12 months.
It is the first National Executive Committee meeting of the All Progressives Congress Party this year.