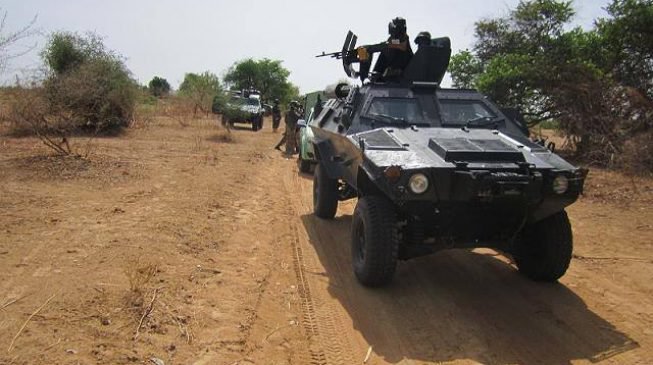 Troops of the Nigerian Army say they have rescued 46 captives and destroyed a "highly fortified" Boko Haram camp inside Sambisa forest in Borno state.
Deputy director, army public relations, Onyeama Nwachukwu who disclosed this in a statement issued in Maiduguri, said Among the rescued were 19 women and 27 children.
Nwachukwu said the troops under "Operation Deep Punch II" penetrated deep into the forest, neutralised several insurgents, destroyed various makeshift accommodation and recovered high calibre ammunition.
He said the troops also destroyed 8 gun trucks from the enclave of the militants.