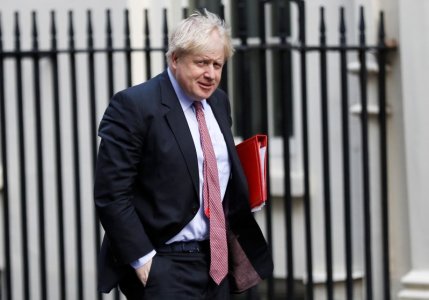 Brexit gives "grounds for hope", says UK's Johnson in appeal to 'Remainers'
British Foreign Minister Boris Johnson appealed on Wednesday (February 14) to those who he says are seeking to reverse the result of Britain's vote to leave the European Union, saying Brexit "is not grounds for fear but hope".
In the first of several speeches by government ministers that Prime Minister Theresa May hopes will set out a "road to Brexit", Johnson tried to unite a divided nation by urging Britons to rally around a vision for a better future outside the EU.
Johnson also warned that some EU supporters were attempting to reverse Brexit which would leave Britain with irreconcilable political divisions.
He added that it would be "intolerable" and "undemocratic" if the country has to follow European Union rules and regulations after Brexit, showing little sign he will give ground on his tough position.
With little more than a year left before Britain's March 2019 exit from the EU, May's Conservative Party remains deeply divided over what sort of relationship the world's biggest trading bloc and the world's sixth-largest economy should have.
Johnson, a prominent Brexit campaigner, is among those pushing for a harder Brexit which would move Britain away from EU rules and allow it to sign trade deals with non-EU countries.