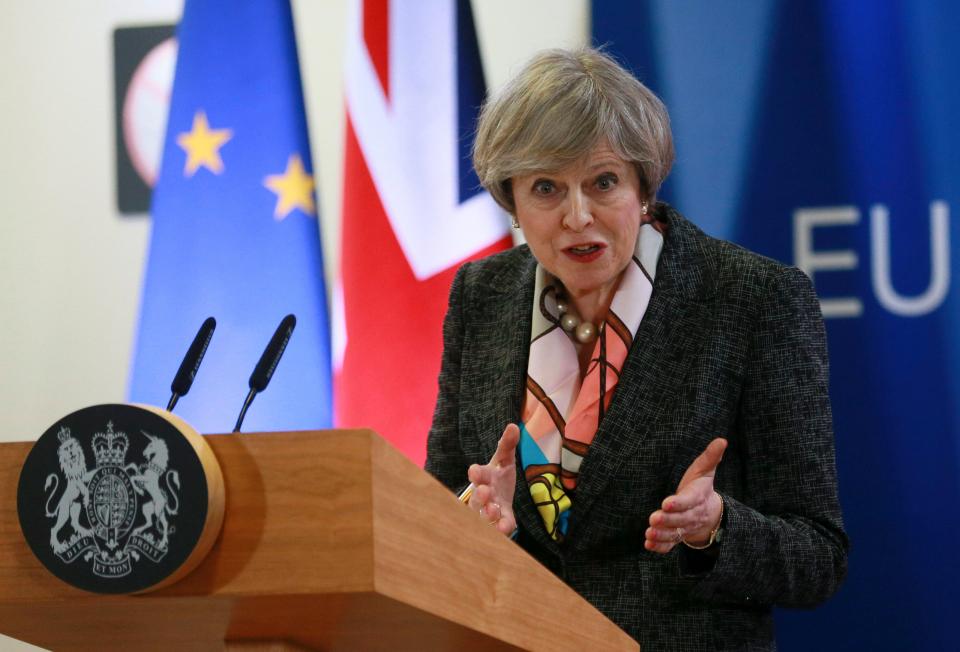 British PM May says no going back on Brexit vote
Britain's Prime Minister Theresa May ruled out a second referendum on the country's membership of the European Union on Saturday (February 17), saying there was no going back on the result of the June 2016 vote.
Speaking at a Security Conference in Munich, May reaffirmed UK's commitment to Europe's security after Britain leaves the bloc and called for a new security treaty with the European Union that should be up and running next year to ensure military, intelligence and counter-terrorism cooperation after London leaves the bloc.
Britain would respect the role of the European Court of Justice (ECJ) with regard to certain security agencies, but would not be subject to its jurisdiction, she added.