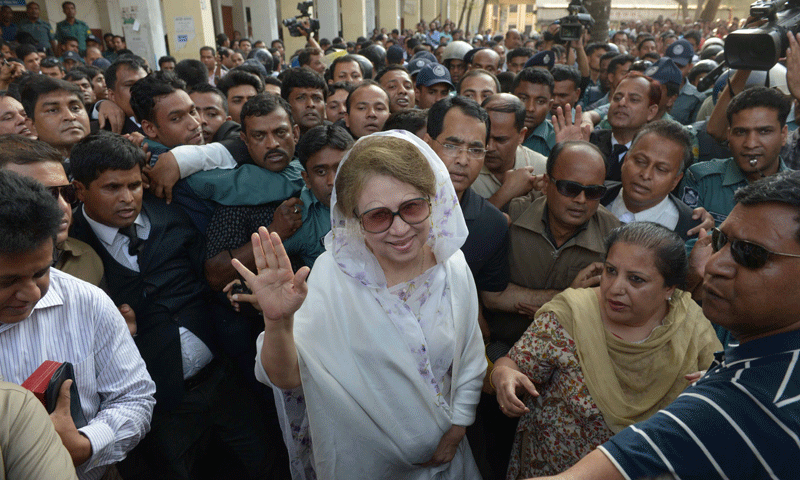 Corruption: Bangladesh opposition leader to face verdict
A Bangladeshi court is set to hand out a verdict on corruption charges against opposition leader, Khaleda Zia.
The country's anti-corruption commission had filed charges against Zia and five others, including her son, for allegedly stealing more than $260,000 from the Zia Orphanage Trust.
She may face imprisonment and will be disqualified from running in the general election later this year if found guilty of the charges.
The former Bangladesh prime minister, has denied the accusations and blames incumbent Sheikh Hasina for politicizing the case.