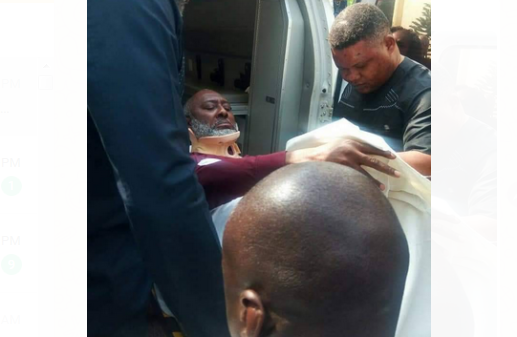 Former PDP Spokesman, Chief Olisa Metuh, was today, brought before the Abuja Division of the Federal High Court in an Ambulance/Stretcher for continuation of his trial.
EFCC alleged that Metuh, who was said to be critically ill, received N400m from the office of the National Security Adviser, before the 2015 general election.
He allegedly received the fund through his company, Destra Investment Limited, to launder the image of ex-President Goodluck Jonathan, prior to the last presidential election.
The trial has been adjourned till March 14.