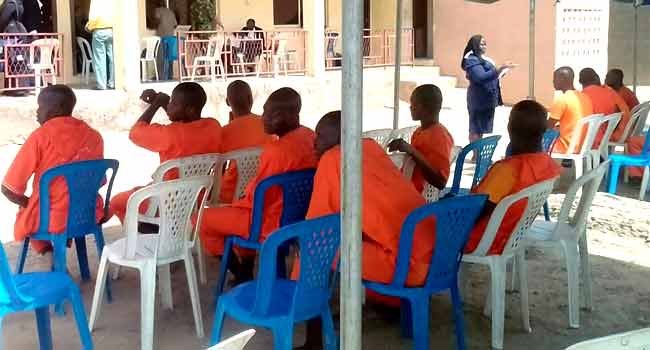 475 people allegedly affiliated with Boko Haram have been released for rehabilitation.
The justice ministry said a court ordered their release, which comes as the federal government continues a legal investigation of the group's insurgency.
But the first person convicted for the kidnapping of the Chibok schoolgirls wasn't so lucky as 15 more years were added to the 15-year imprisonment he was sentenced to last week.
The prison terms will run back-to-back.
More than 25,000 people have been killed since Boko Haram's insurgency began in 2009, and army recently placed a N3m (three million naira) bounty on its leader Abubakar Shekau.