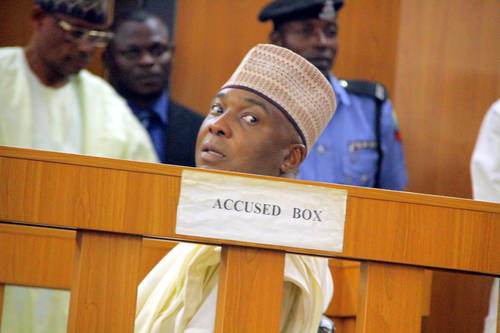 Former commissioner of the Code of Conduct Bureau, Ademola Adebo, has appeared before the code of conduct tribunal as a witness in defence of Senate President, Bukola Saraki.
Saraki who is facing a three count charge of false assets declaration had earlier been acquitted by the chairman of the Code of Conduct Tribunal, Umar Danladi.
Counsel to the defendant had informed the tribunal that four witnesses would be called, but after prosecution finished cross examination of the first witness, they announced their plan to close defence.
Chairman of the tribunal adjourned sitting to February the 27th for the final addresses of the counsels.