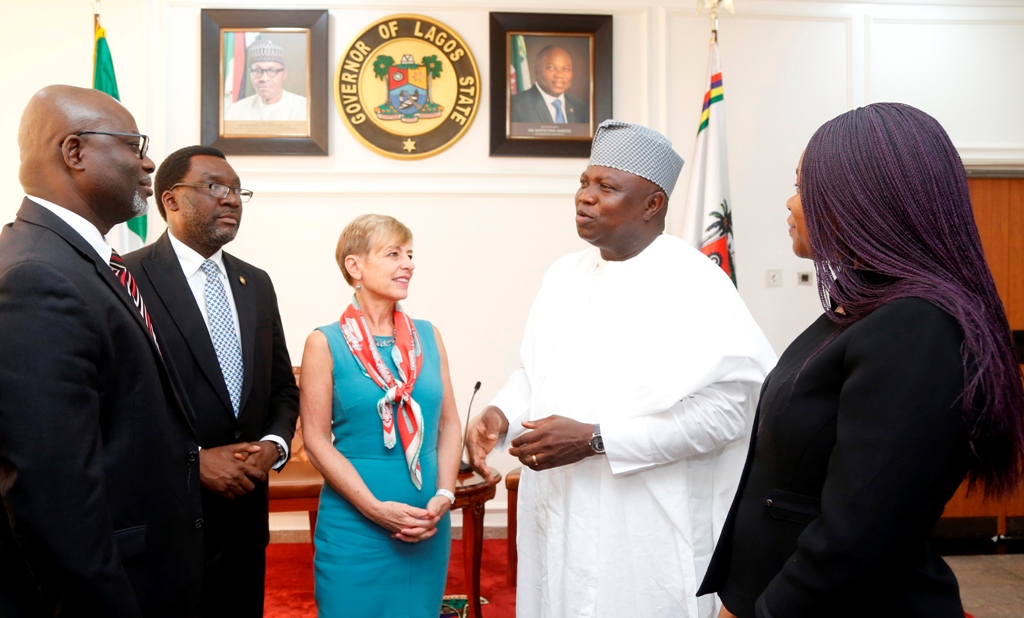 Ford Foundation donates $600,000 for Lagos Museum project
Lagos State Governor, Akinwunmi Ambode has lauded an international organisation, Ford Foundation for donating $600,000 (about N216million) towards the architectural design and commencement of the iconic Lagos Museum Project.
This commendation came when he received a delegation from Ford Foundation led by its Executive Vice President in charge of Programmes, Hilary Pennington on Monday.
Correspondent, Adedoja Salam-Adeniyi reports that the dream of Lagos to have  a world class museum is spearheaded by Ford Foundation which has donated  $600,000 (about N216million) to the course.
The international organisation's delegation is visiting in fulfillment of their pledge to build the iconic cultural space.
Governor Ambode said the iconic tourism structures, which are in line with the vision of his administration to transform the State into a world class tourist destination, would be completed within the next three years.
The Governor also unveiled plans by the State Government to build a modern museum in Ikeja to promote arts and sciences in addition to the Marina museum.
Commissioner for Tourism, Steve Ayorinde reiterated  that funding for the architectural work, the design and the initial work space of the Museum came through the foundation.
The Lagos Museum will be within the Lagos House and Presidential Lodge in Onikan.