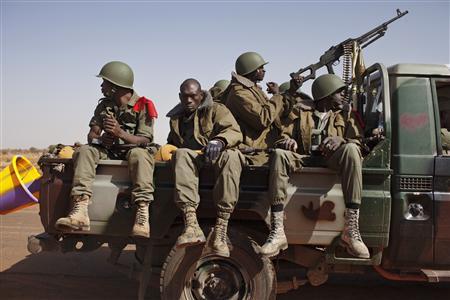 Four civilians killed as vehicle hits land mine in Mali
The Malian army said at least four people have been killed and several others wounded after their vehicle hit an explosive device in the central Mopti region.
The army said the civilians were returning from a village market when their vehicle hit a land mine between Kontza and Dera.
This attack comes weeks after 26 people were killed after their vehicle hit a land mine near the border with Burkina Faso.
No group has claimed responsibility for the attacks.