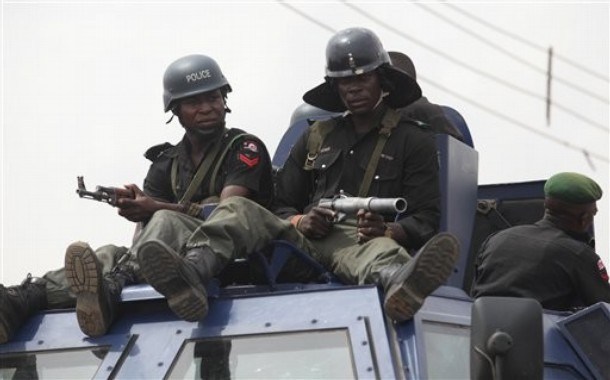 Assistant Inspector General of police, Zone 3 command, Kayode Aderanti has said additional 800 mobile policemen, seven Armoured Personnel Carriers (APCs) and 40 patrol vehicles have been deployed to Adamawa and Taraba State commands to end killings often occasioned by herdsmen/farmers' clashes.
Speaking during a counter-terrorism course organised for officers in the zone, Aderanti said three APCs would be in Yola where he noted that the Nigerian police required high tech equipment including drones.
Correspondent Owolabi Adenusi reports that Nigeria police has engaged its officers on counter-terorism training to put them in a strong position to end the prevalent clashes between herdsmen and farmers in Adamawa and Taraba States.
Declaring the training open, the Assistant Inspector General of police, zone 3, AIG Kayode Aderanti, said the police high command would not rest on its laurels until normalcy returns to the trouble spots.
He described security threat posed by herdsmen as terrorism, stressing that the Nigeria police is poised to tackle the threat but requires hi-tech equipment, including drones for intelligence gathering.
He spoke on the need for community policing and for other stakeholders to partner the police in the interest of the country.
The deputy Commissioner of Police (administration) Taraba and other speakers charged the participants to use the knowledge acquired to chart a new course for security in the country.
Taraba and Adamawa States have been in the news for blood letting arising from herders clashing with farmers.