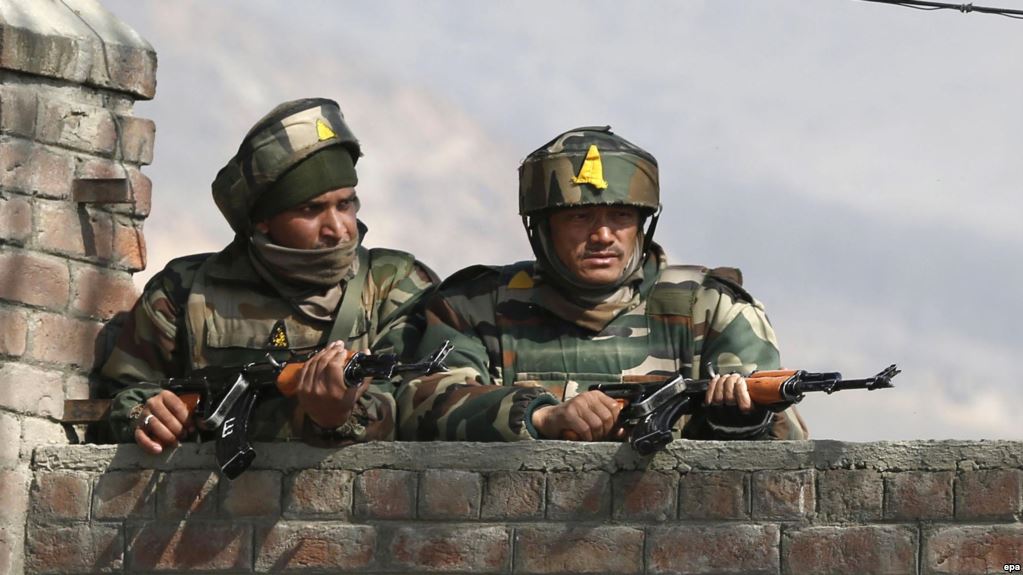 India: Nine killed as gun battle rages in army camp
Nine people have been killed in a gun battle between Indian soldiers and militants at an army camp in northern Jammu and Kashmir state.
Militants stormed the camp on Saturday and hundreds of police, army and paramilitary soldiers were rushed in to dislodge the fighters.
Officials say an unknown number of attackers were cornered inside the residential complex of the camp, where they were locked in a fierce standoff.