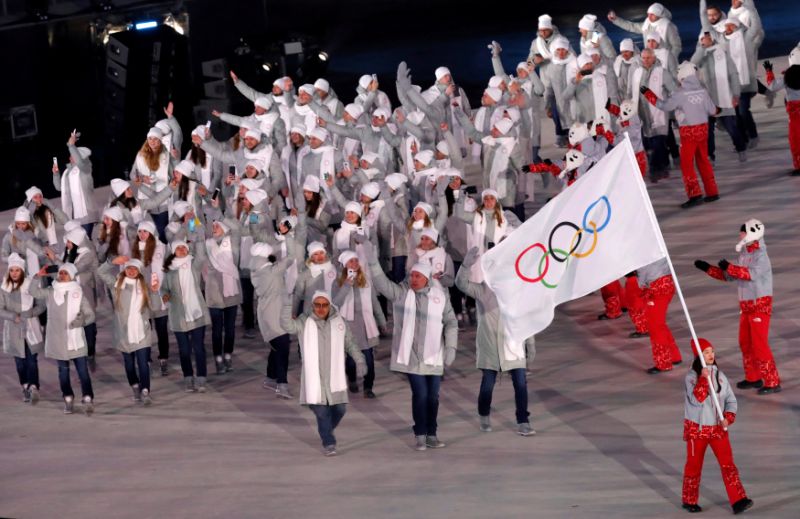 IOC lifts doping ban on Russia
The International Olympic Committee has voted to lift Russia's Olympic ban if there are no more doping violations from their athletes who competed at Pyeongchang 2018.
The decision was made hours after the closing ceremony of the 2018 Winter OIympics but the IOC did not allow Russian athletes to parade under their own flag.
Russia was banned from competing in Pyeongchang after state-sponsored doping at Sochi 2014.
However, the decision to lift the ban was carried unanimously following a meeting of the IOC following recommendations from its executive board.
IOC president Thomas Bach called the failed tests "very disappointing" and admitted it "prevented the IOC from considering lifting the ban for the closing ceremony".