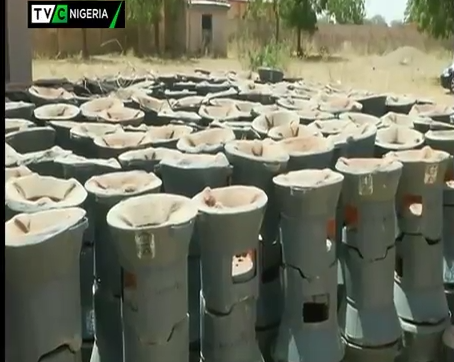 Katsina State government has distributed 7,000 (seven thousand) mould efficient "Clean Cook Stoves" to farmers across seven local government areas, as part of efforts towards boosting the economy and reducing deforestation in the state.This distribution was made under the Fuel Wood Balance (FUWOBA), project in seven Local Government Areas of Katsina state.
It is a Project approved by the Federal Government with support from some International Organizations.
TVC News Katsina Correspondent Awwal Ibrahim reports that the distribution of the Mould Efficient Clean Cook Stove is aimed at reducing the indiscriminate cutting of tress for domestic use.
The Katsina state FUWOBA project Manager further explains what the project is set out to achieve.
A visit by our correspondent to one of the households in Machinawa Village, Dutse Local Government Area, shows that many houses are now putting the Clean Cook Mould Efficient stove to practical use.
According to one of them,  only a small amount of firewood is now needed for cooking and the process is now faster than before. She cooks three times a day, and now uses only N150 worth of firewood, which will last five days. Her husband says he no longer spends much on cooking energy.
Bags of Fertilizer and Agro Chemicals were also distributed to farmers in the rural communities towards improving food security.
Economic tree seedlings were also raised and distributed to rural communities for afforestation and draught control.
Farmers are delighted over the assistance rendered to them through the project.
Most of the Local Government Areas bordering Niger Republic are facing challenges of Drought and Desertification.
Experts believe tree planting is a major tool in combating deforestation, but if the energy component is not put in place, the planted trees will only be cut down again for cooking.