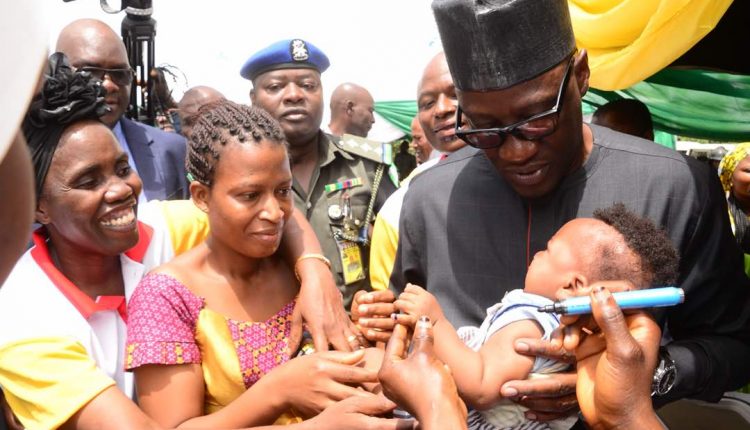 Governor Abdulfatah Ahmed of Kwara state has flagged off another round of Measles Vaccination Campaign with a call on parents and guardians to make their children and wards available for the immunisation. According to the governor, on no account should parents deprive their children a secure future and a healthy life on the basis of cultural and religious beliefs.
Ahmed explained that the state government has put in place strategies to reduce the burden of measles and placed a high premium on Primary Health Care and Routine Immunisation.
The governor assured Kwarans that the forthcoming State Health Insurance Scheme will also ensure that quality and affordable health care services, including immunization, are accessible to all citizens of the state regardless of their economic status.
In the meantime, the World Health Organization (WHO) coordinator in the state, Mustapha Katibi has commended the state government for retaining its polio free status since 2009.