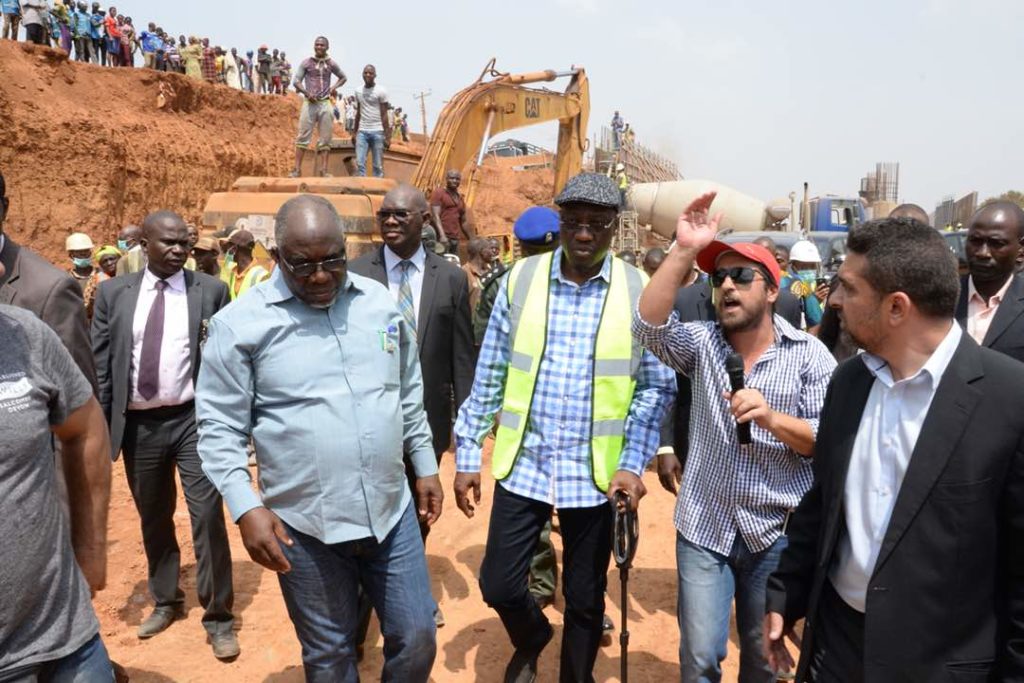 Kwara state Governor AbdulFatah Ahmed has assured the people of the state that all the projects initiated by his administration will be completed on schedule.He gave the assurance after inspecting some on going projects within Ilorin metropolis.
Correspondent Ibrahim Alege who was part of the inspection team, reports that the first port of call was the N1.1 bn new secretariat complex which is now  50 per cent completed. The secretariat has four blocks of 384 offices and is expected to accommodate some ministries and departments when completed this April.
The Geri Alimi diamond underpass is one of the flagship projects of governor AbdulFatah Ahmed. The project which commenced last year is expected to be completed this year, as assured by the consultant.
A major pipe supplying water to the residents of Ilorin metropolis was removed during the excavation of the land and this has affected water supply in the state capital. Also inspected was the 7.5 kilometre Asa dam-Egbejila road which is now 45 per cent completed.
Residents want government to expedite action on these projects.
Governor Ahmed is impressed with the level and quality of work on the projects and promised timely completion.