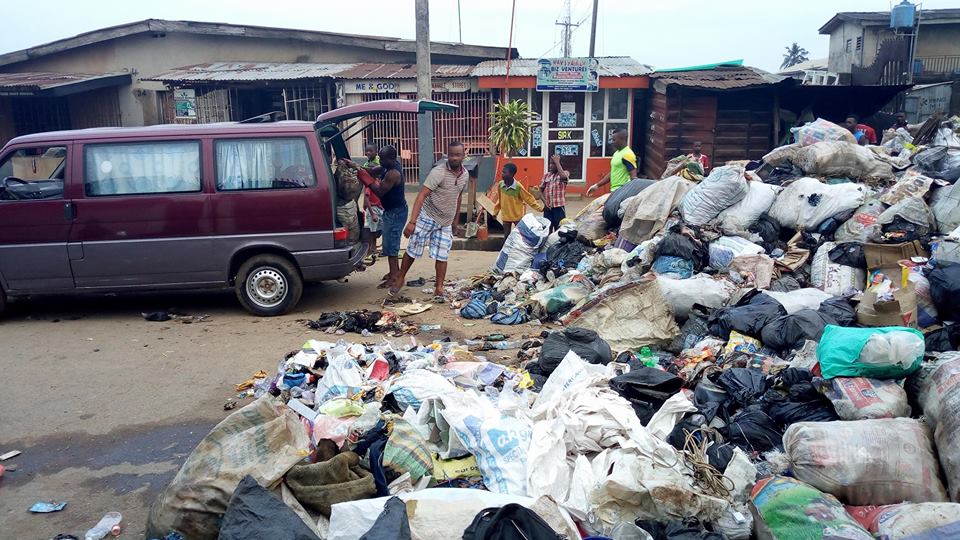 The Lagos State Government says it is ready to visit major markets in the state in order to tackle filth, rubbish and illegal dumps.
The Commissioner for Local Government and Community Affairs, Muslim Folami, added that the government was committed to clean and safe markets.
He spoke on Friday at a meeting with traders at the commencement of the sensitisation tour of all the major markets in the 20 local government areas and 37 local council development areas in the state.
Muslim, who said keeping Lagos clean was the goal of the government, urged traders to sell their wares in their stalls and desist from street trading.
The team visited four markets – Oyingbo Market and Sabo Market in the Yaba LCDA, as well as Alade Market in the Shomolu LGA and Adaranijo Market in the Bariga LCDA.
He said, "We notice that despite the provision of modern markets, traders still sell on the streets.
"We appeal to the traders to occupy their stalls and avoid street trading which could cause gridlock and accident.
"Traders must also dispose of their waste properly and evacuate refuse from markets, medians and walkways. Indiscriminate dumping of refuse is bad for the image of Lagos as a smart city."
The Special Adviser to the Governor on Communities and Communications, Akeem Sulaimon, urged the traders to cooperate with the government on the new waste management scheme, Cleaner Lagos Initiative, for a safe and economically viable Lagos.
The Chairman, Mainland LGA, Mrs. Rashidat Essien, said the traders would embrace the government's directive of taking possession of their stalls.
Also, the Chairman, Shomolu LGA, Mr. AbdulAhmed Salawu, assured the government of total compliance with cleanliness in markets in the area.