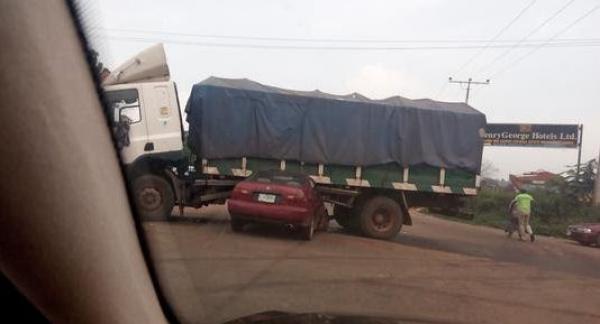 Some residents of Ilorin, the Kwara state capital escaped death by the whisker when a lorry ran into four other vehicles on Friday evening.
The accident occurred at the popular Offa garage in Ilorin.
The sand-carrying lorry which lost control ran into two 18-seater buses dragging one of them across the road before an on-coming trailer from the other lane stopped it from ramming into a nearby shop.
Other vehicles destroyed include a taxi car and a white Nissan Quest. An eyewitness disclosed that nobody died in the accident but the driver of the lorry is now at large.