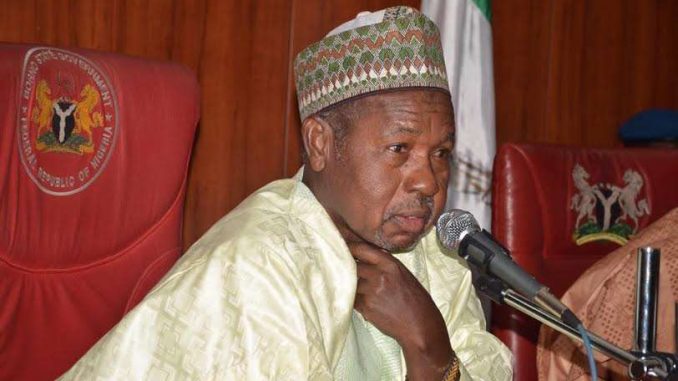 Katsina State governor, Aminu Masari said more than N20bn (twenty Billion naira) has been spent on the settlement of Pension and Gratuities for Retirees in the state within the last three years.Masari said the prompt payment of Pension and Gratuities will remain one of the  priorities of his administration.
TVC News Katsina Correspondent, Awwal Ibrahim reports that while receiving the State and Local Councils Pensioners Union, Masari revealed that the state will soon establish a Contributory Pension Scheme for Workers in the State and Local Government Services.
Earlier, the state Chairman of the Pensioners Union had thanked the Governor for his support and  promised to pay for the Governor's Application to contest form for the 2019 governorship Elections and also to campaign for his second tenure.
While also playing Host to the Management of Federal Radio Corperation of Nigeria, Kaduna Zonal stations, Governor Masari had applauded President Muhammadu Buhari for his ability to better the lives of Public sector Workers despite the shortfall in revenue.
The Zonal Director FRCN Kaduna disclosed that he and his team were in Katsina state to thank the state government fot it's support and patronage to their Stations.
He lamented that high cost of Electric Power supply remains a major constraint to the stations' successful operations.