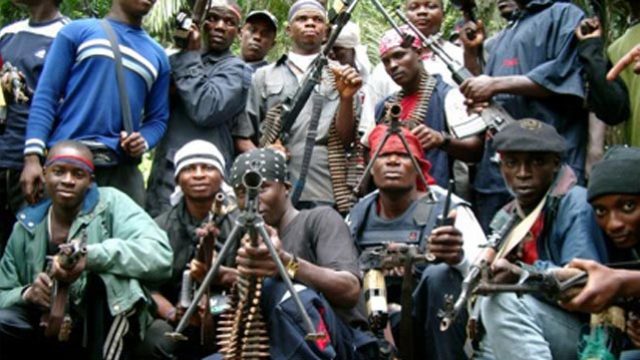 Over 200 Niger Delta militants of Imo State Origin terrorising  the people of Ohaji/Egbema and Oguta Local Government Areas  of the  State have surrendered their arms and ammunition to the State Government.
The militants who arrived the Freedom square early Monday morning  said they involved themselves in taking human lives as well as vandalising oil pipelines because joblessness
They also castigated oil companies operating in their communities for their insensitivity to the plight of their people.
The militants who are mainly boys of the late terrorist  Don Wanney pleaded  for mercy and asked the Governor to pardon them and reintegrate them back into the society.
Receiving them and their arms which include Ak49, granades  and military wears and shoes Governor Rochas Okorocha expressed happiness that the boys have finally decided to come back to normal life.
According to the Governor it is the wish of Imo State Government  to end terrorising from all parts of the state, believing that with their surrender of arms peace will now return fully in Ohaji/ Egbema and Oguta Local Government Areas of the State.