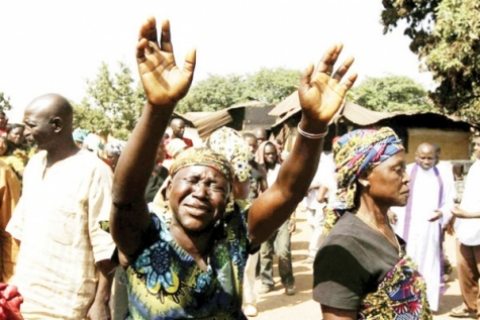 No fewer than 20 persons were reportedly killed by suspected Fulani militiamen on Tuesday  in a fresh onslaught in four communities  in Demsa Local government area of Adamawa.
The locals said the invaders attacked the communities at about 8:00am and  setting houses ablaze with property worth millions of naira destroyed.
Residents called on federal government to save them from constant attack by Fulani militias.
The four affected communities have been deserted while security is said to have been drafted there.
The incident took place few days herdsmen and farmers, at a stakeholders' meeting promised to cohabit.
Presently the residents of the four affected communities have relocated Borrong the headquarters of the district